Experts in the Top Web & Marketing Technologies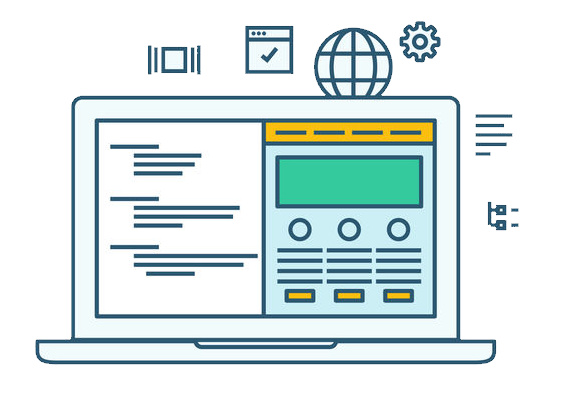 An attractive website is a good start, but the truth is, it should be more than that.
A website needs to be engaging on multiple devices, simple to navigate and easy to understand.
It needs to clearly convey the value you offer and bring a healthy balance of design and content that isn't overwhelming. If your website is missing out on any of these critical components, you probably missing out on a lot of business.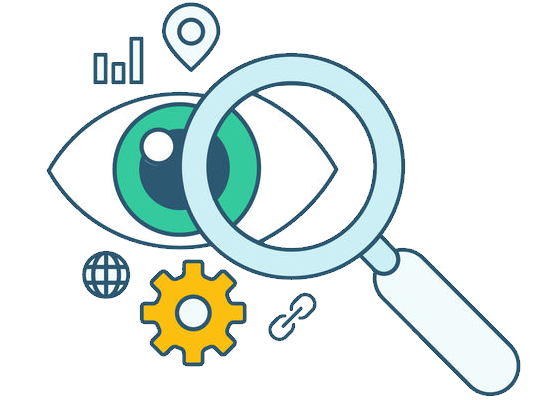 Search Engine Marketing (SEO)
Did you know 40% of all clicks go to the top 3 positions in Google? SEO is not about rankings or quantity of traffic, it's about leads. Of course, you're not going to get leads if no one can find you.
If you're tired of working with SEO companies that over promise and under deliver, try Net Success Marketing where we dedicate real time to your search engine marketing campaign. Real people, real results, not a canned SEO solution.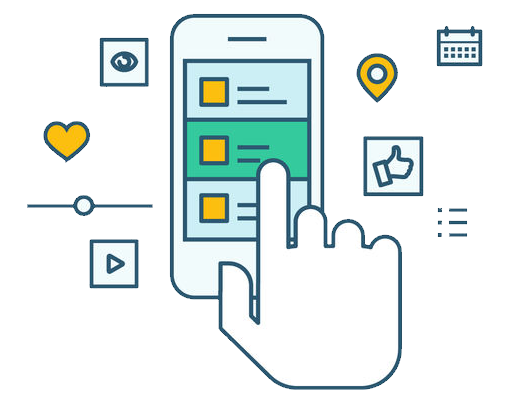 Paid Advertising (PPC)
Effectively compete with 6-figure budgets for a fraction of the price! If you need high quality leads yesterday, PPC advertising on Google, Bing or Facebook is your answer. All too often other agencies sloppily manage campaigns without any attention to detail.
Our team uses laser targeting so your message gets in front of the right visitor – at the right time! Getting in front of your ideal visitor has never been more cost effective or easy.
No dedicated marketing department? No problem. Whether you're looking to get more revenue out of existing customers, you need assistance with blogging/content development or you are looking for a partner to provide print collateral, we can help!
LOCAL SEARCH MARKETING

Through the latest local search strategies, we'll claim, optimize and manage your directory listings, working as your full-scale marketing team.
NEWSLETTER MANAGEMENT
We can assist with all aspects of managing and developing your newsletter.
GRAPHIC & PRINT DESIGN
From brochures to custom graphics and even competitive print services, Net Success can support all your graphic and print service needs.
COPYWRITING & BLOGGING
Does your website copy engage visitors? Does it persuade them to take action? Websites that engage visitors have purpose-driven content that grabs attention immediately, demonstrates the problem and solution, offers proof of your capabilities and provides a clear call to action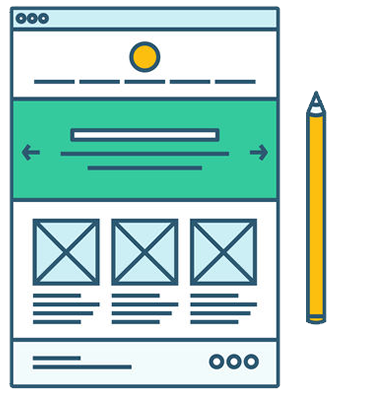 We Get Results. But Don't Take Our Word For It.
Check out these case studies and learn how Net Success Marketing overcame the unique challenges each of these clients were faced with.
Increase in Website Traffic
Increase in Website Leads
Increase In Website Traffic
About NSM
Since 2007, Net Success Marketing has provided businesses throughout Wisconsin and beyond with custom web design and a suite of results-riven marketing services designed to meet and exceed our client's goals.
We have extensive experience implementing the latest digital marketing and web based solutions for a wide range of businesses, from start-ups to corporations with millions of dollars in annual sales.
The moment you begin working with our agency, our focus is to streamline your web and marketing efforts, allowing you to focus on your business.
Whether you need a new website or  increased exposure online, contact us to request a complementary assessment. We'll evaluate your online presence, identify areas for improvement, and find new opportunities for growth.
Website visitors are becoming more and more likely to view your website on mobile devices. We'll make sure your website looks as great on mobile as it does on desktop.
While we are proficient in multiple programming languages, we prefer to use WordPress for development. This intuitive CMS allows you to make changes without advanced training or additional software. 
Google publicly stated website speed is a ranking factor. Our lightening fast WordPress optimized hosting solutions combined with modern techology helps our sites stay within acceptible load times and still look amazing.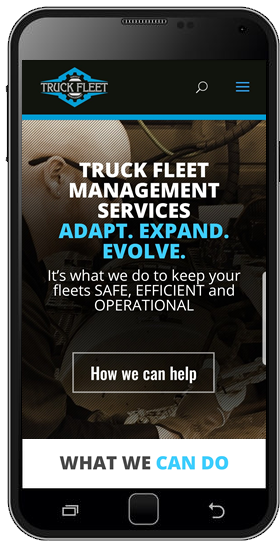 Once your new website has launched, we monitor it for the next 30 days through Google Search Console. We take extra steps to redirect URL's via search engine friendly 301 redirects from your old website to the new to prevent a poor user experience and poor visibility in Google.
Basic SEO is included and websites are configured to provide built-in recommendations for best SEO practices so your staff can add new products and optimize accordingly.
We offer post-launch maintenance plans to keep your website secure and up-to-date.
I recently had the pleasure of working with Kristen at Net Success Marketing. From the start, Kristen listened to my needs, answered all of my questions and presented a quote for my new website that was thorough, competitively priced and had a realistic timeline. Designing the website with Kristen was so much fun! She made the process easy and enjoyable. We were in the middle of everything when COVID-19 shut our business down for 12 weeks. Kristen was so understanding, patient and kind. She went out of her way to help us navigate these difficult times and I could not be more thankful. I am SO HAPPY with the way our new website looks and operates! It is not only similar to the vision in my head, it is EVEN BETTER than I could imagine. THANK YOU FOR EVERYTHING!

Michele Price
18:11 05 Jun 20
Creative business solutions, strong - high quality content, always on time. Highly recommended!

Net Success Marketing has increase our business with our new website. We have had compliments on how nice it is and how user friendly it is. Kristen is very professional and knowledgeable. We highly recommend Net Success Marketing!


Lou Busalacchi
14:51 07 Apr 18
After utilizing a larger national firm for internet marketing and online presence, we made the switch to Net Success about 6+ years ago. The ability to have a direct relationship and pass on the needs of our business is irreplaceable. The team at Net Success has made our organization so much more efficient and they always bring great ideas, and current market research and direction to the table. The lead generation from the websites and marketing services have been critical to our growth and is a main source of new business. Thanks Kristen and team!

Net Success Marketing is run with professionalism, innovation, and results! I've conducted business with this firm and experienced their talent for over a decade. In every case whether it be online marketing, graphic design, print design or publishing - Net Success Marketing delivered Top Tier and Best of Class Results.